What you can do: Create Documents in the AI Writer
Create and send agendas and follow-ups in one click using the latest tech, AI Writer.
Check out the video to see what we mean:
---
How: Step by step directions on how to do that:



1. Navigate to the Workspace and select the contact you want to create a document for.
2. Select the "AI Writer" action.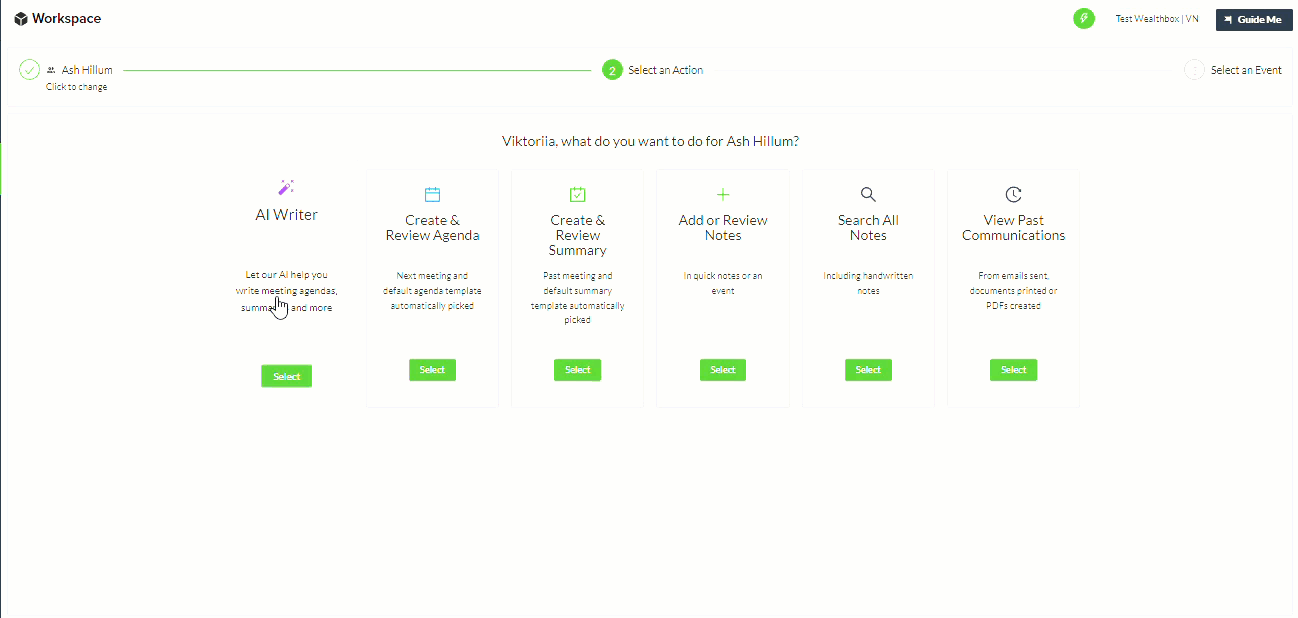 3. By default, "AI Writer" automatically takes you to the last meeting you have scheduled with this contact.
Check if it is the event you need to create the document for, if needed select another event from the dropdown or create a new one.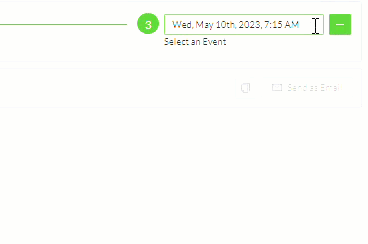 4. On the bottom left you can input your shorthand notes, or take notes during the meeting.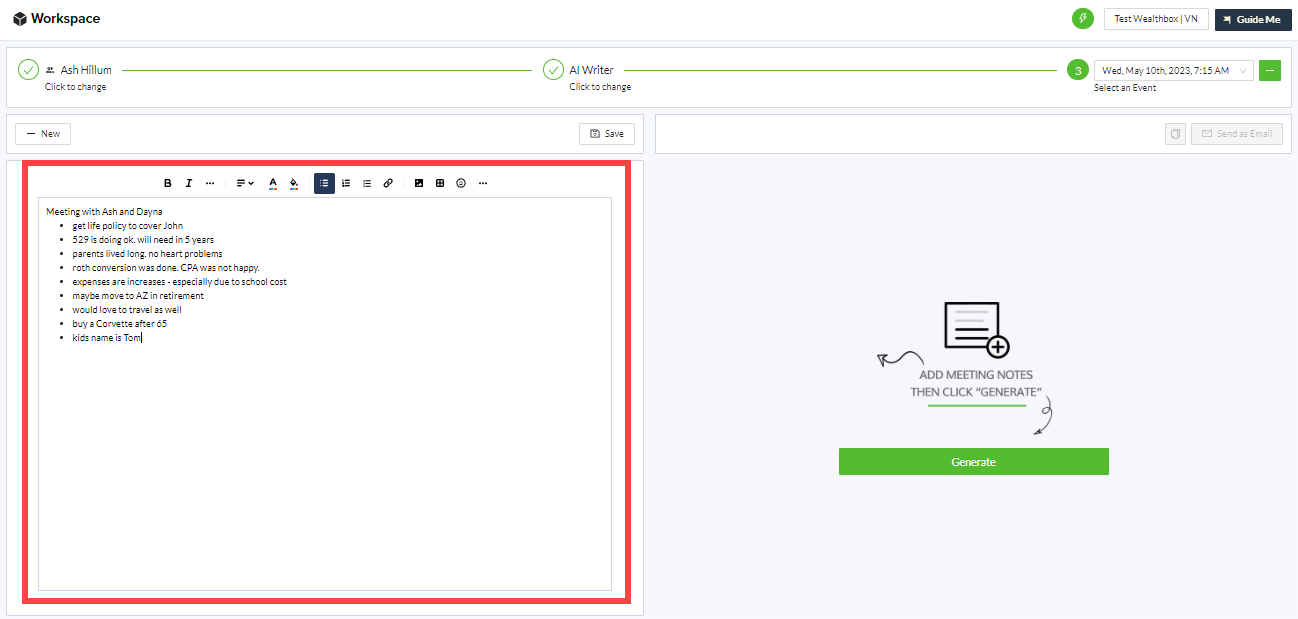 5. After you finished entering the notes, you can press "Save" button, and the notes will be synced to your CRM (normally the sync takes 2 hours).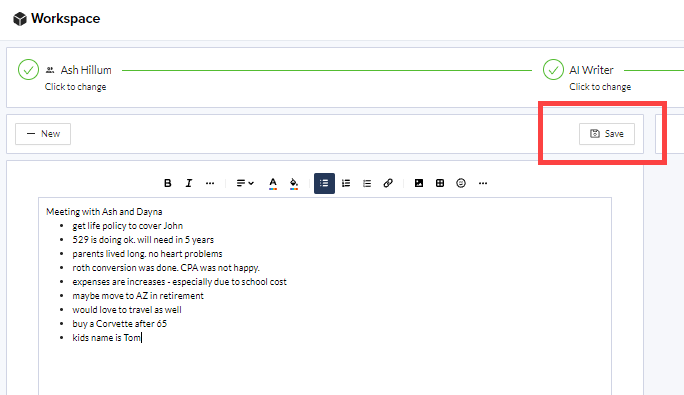 6. To generate an email, press "Generate" button on the right side.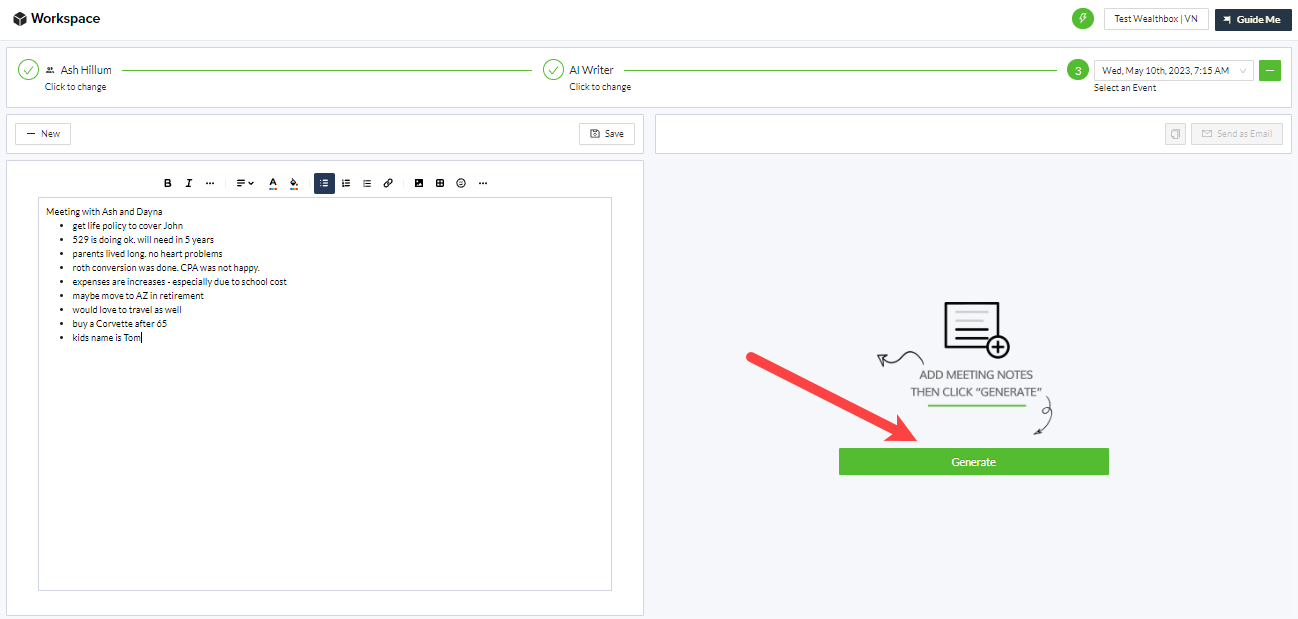 7. Select tone (A) and appropriate action (B) on what you want to create, and click "Generate Draft" button (C) to get the process started.
Wait a few seconds to see the result.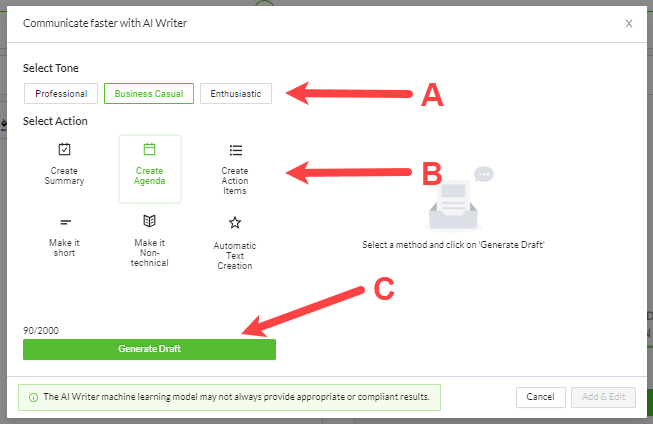 8. If you are satisficed with the draft, hit "Add and Edit" button.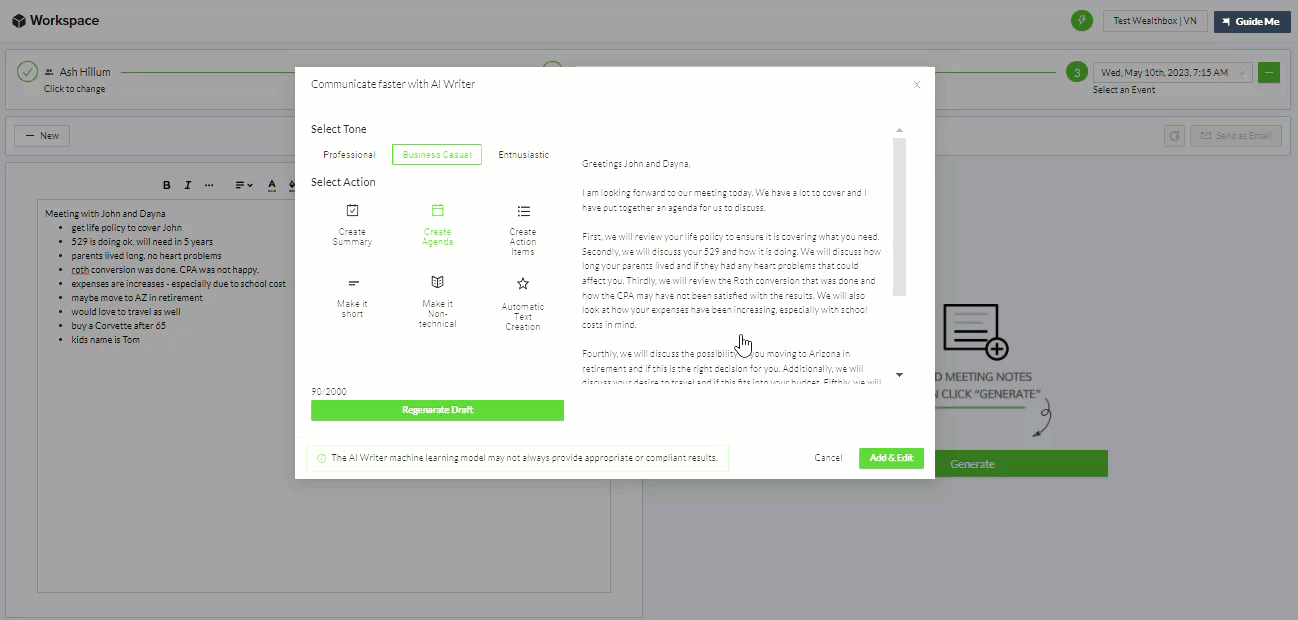 9. If needed, edit the final document. Then press "Send as Email" to send it out to the contact.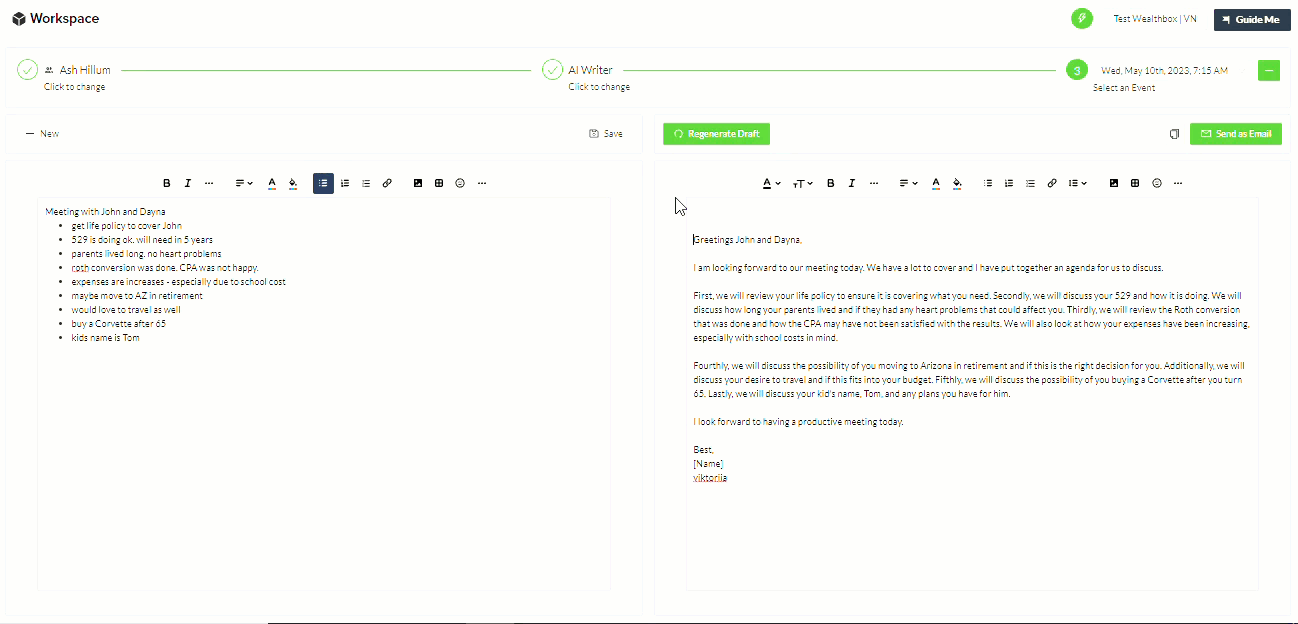 10. To generate another email, press the "New" button to clear the notes and the draft.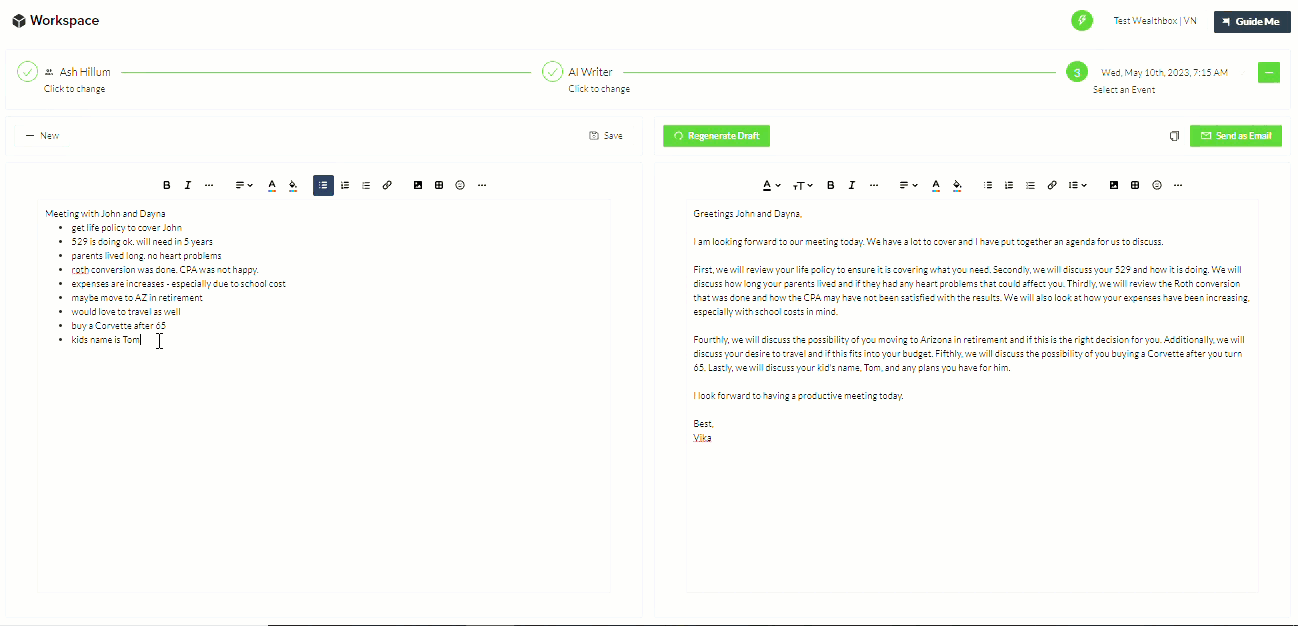 ---
Tips



The AI Writer machine learning model may not always provide appropriate or compliant results.


It will continue to get better over time as we will be training it for your own version.