How to Create Document Using Filtered Notes
What you can do: Create Document Based on Filtered Notes



In Pulse360, you can search and filter for notes and send out a document using the filtered notes. This is useful when it comes to Year-end Summaries, catching all taxable events, and more.

This page goes over how to find that information in the "Search All Notes" and create a document on those searched notes.
---

How: Step by step directions on how to do that

1. In the Workspace, select the contact and navigate to "All Notes."
NOTE: "All Notes" will only show the notes related to the specific contact, not all notes across all contacts.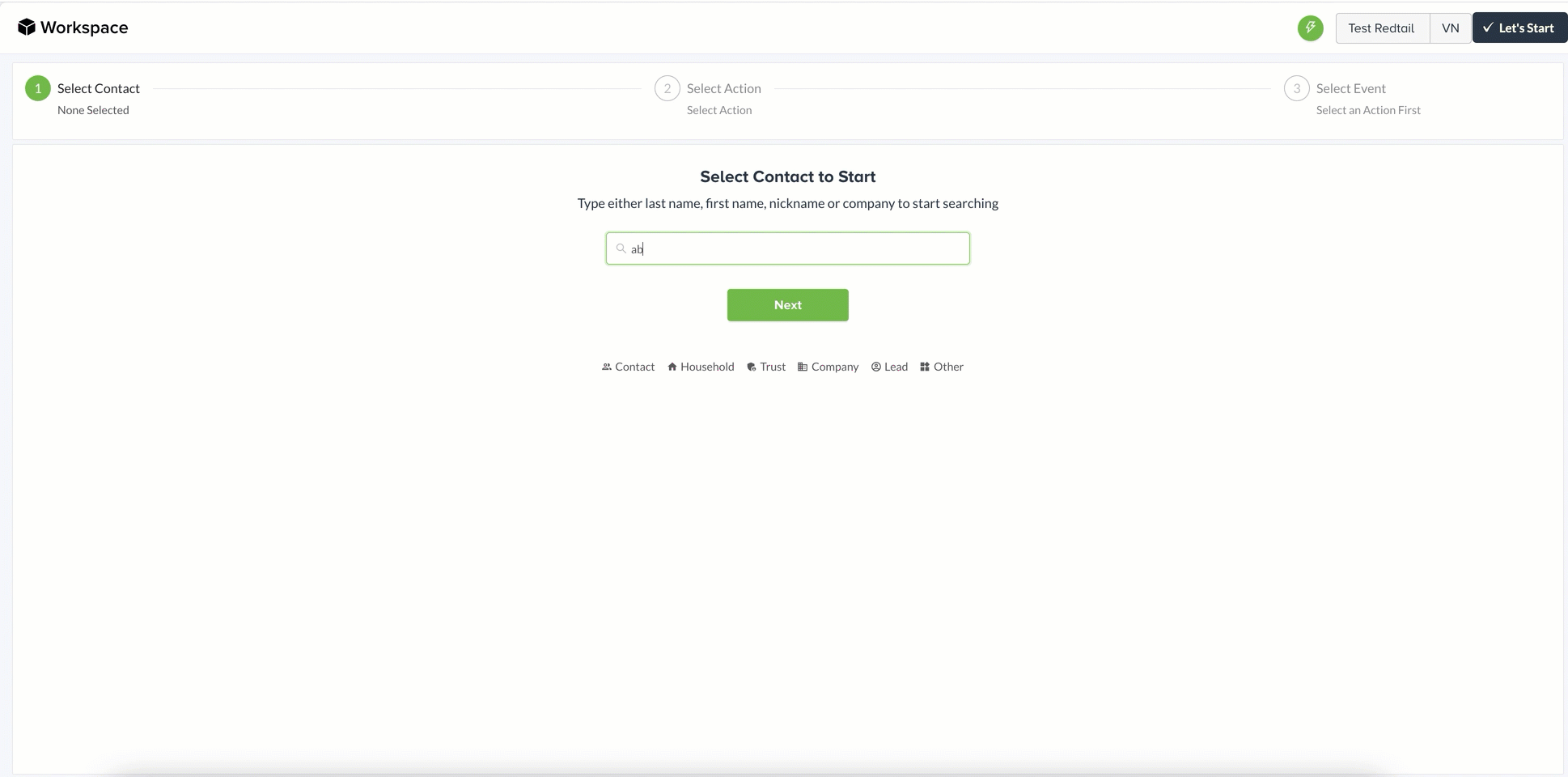 2. Apply the
filters
that you need by clicking "Search & Filter Notes". For a more precise search you can combine several filters by pressing the plus icon next to the filter.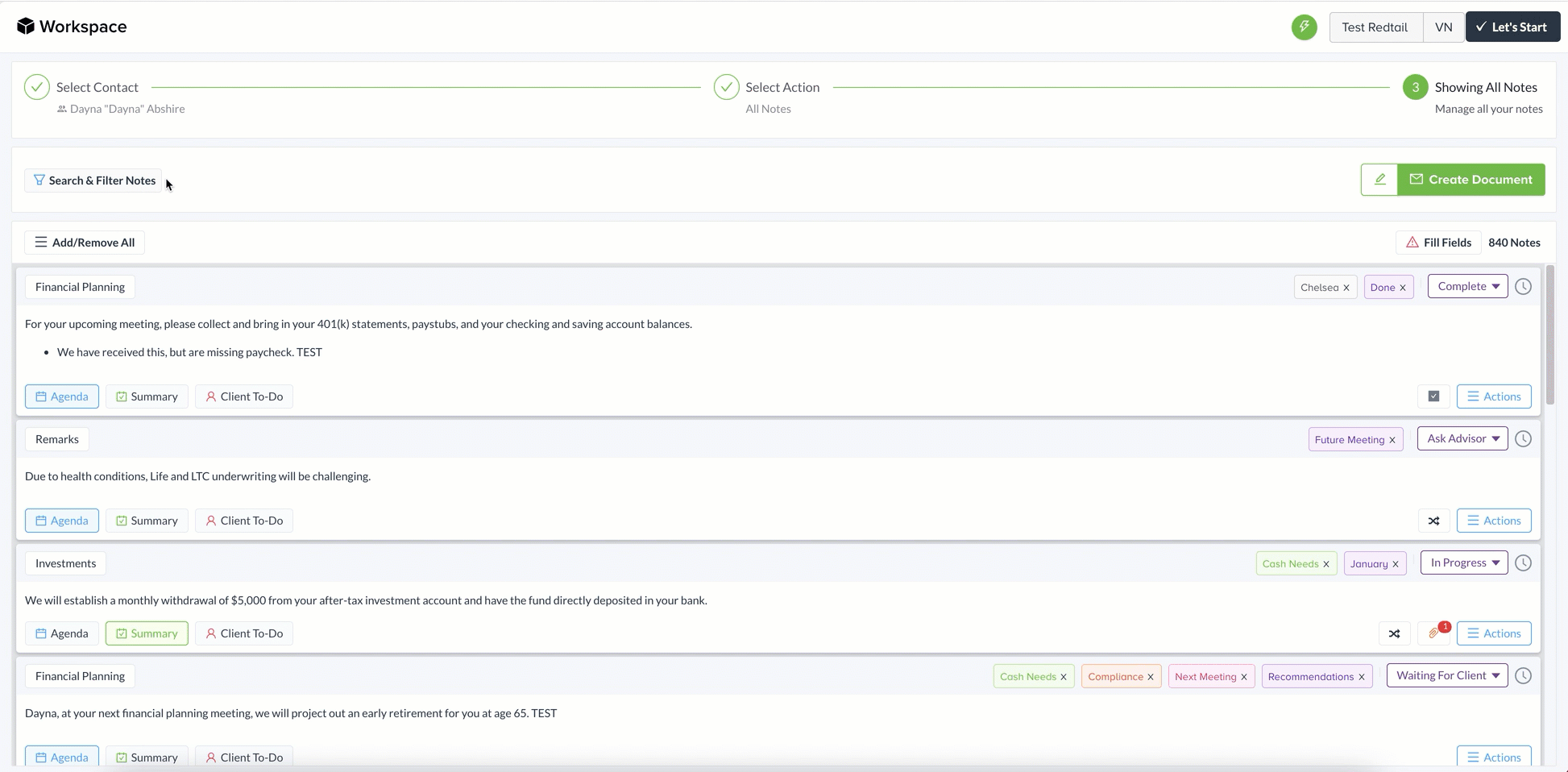 3. Press the "Create Document" button on the right to open the split-screen view and select the
template
you need.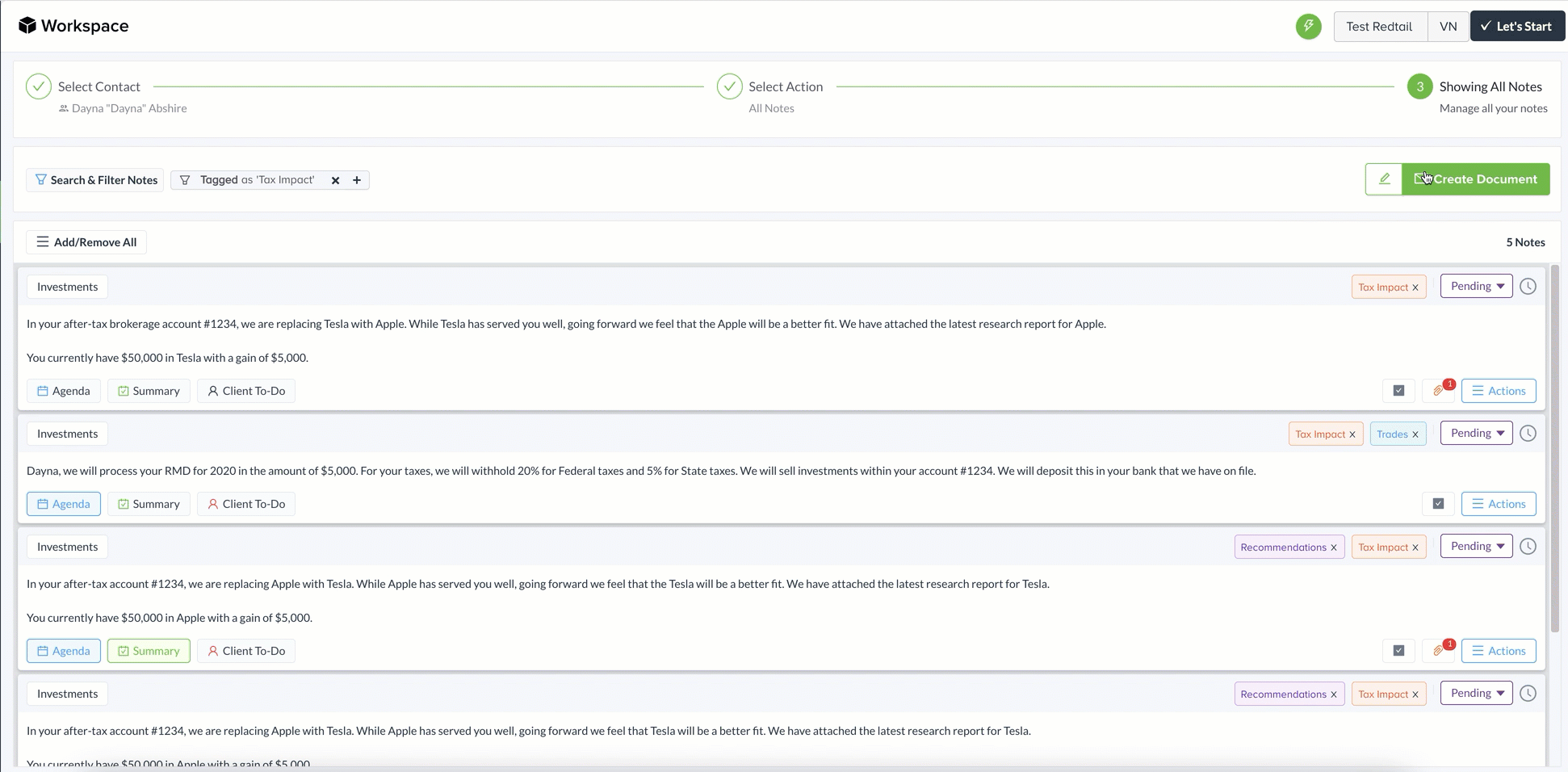 4. You can add or remove notes from the document by selecting or deselecting Agenda/Summary/Client To-Do.
NOTE:
You cannot change the order of the notes in All Notes.

5. The document is ready! You can email, print. or create a PDF.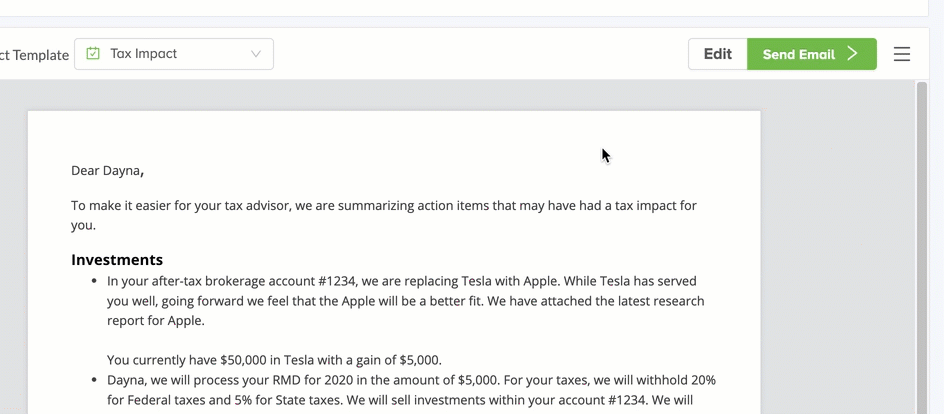 ---

Tips



You cannot reorder the notes in All Notes.
Related Articles

How to Create New Notes

What you can do: Create New Notes Adding notes to a contact is one of the core functionalities of Pulse360. Reusable notes are added through the notes library, however, sometimes you may have a note that would only be added once to a contact. This ...

How to Take Notes on a Document Template in the In-Meeting Notes

What you can do: Work on Agenda During the Meeting Once you have prepared an agenda for a meeting, you can import that directly into the In-Meeting Note area. This allows you to better take notes during the meeting. After the meeting ends, you can ...

How to Create Tags

What you can do: Create Tags Creating tags allows you to personalize your workspace and make your notes easily searchable and organized. How: Step by step directions on how to create Tags: 1. Navigate to "User Settings" > "Tags." By default, you ...

How to Add Notes From Notes Library

What you can do: Add Notes into Client's Record from the Library The Notes Library is a space for you to store and create reusable notes. Pulse360 comes with pre-written notes in the library, but we expect you to create your own notes in your voice. ...

How to Create Emails in the AI Writer

What you can do: Create Documents in the AI Writer Create and send agendas and follow-ups in one click using the latest tech, AI Writer. Check out the video to see what we mean: How: Step by step directions on how to do that: 1. Navigate to the ...